Landscape ecology – making the future, learning from the past
In 2022, the next European Landscape Ecology Congress will take place. The IALE2022 Congress is IALE2021+1, originally scheduled in 2021 but postponed due to the COVID-19 pandemic.
The IALE 2022 European Landscape Ecology Congress aims to highlight landscape ecology as the transdisciplinary platform linking past, present and future. This approach is especially needed now when the world is facing global challenges such as climate crisis, biodiversity loss, environmental pollution, mass migration and urbanization. A holistic, landscape approach to the complex cultural-environmental systems – which is the essence of landscape ecology – provides the perfect framework for combining transdisciplinary tools and perspectives to better understand the diverse phenomena and processes around us and to predict and properly manage them. That is why we want to learn from past experience and knowledge to take responsibility for shaping sustainable landscapes and societies of the future.
News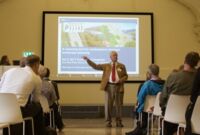 We are pleased to announce the call for symposia for the IALE 2021 European Landscape Ecology Congress. The call is open for all researchers, policy makers and practitioners with a special interest in landscape ecological themes. To submit the proposal please use the online Symposium Proposal Form. The deadline for submitting symposia is July 1, 2020. We expect that the travel restrictions due to the coronavirus pandemic will have passed in July next year and we will be able to safely meet, interact, discuss and enjoy Polish landscapes together. So... do not hesitate and submit a proposal.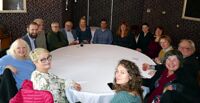 In the last week of February we were pleased to host representatives of IALE-Europe in Warsaw: Veerle Van Eetvelde (President), Simona Grădinaru (Secretary), Wenche Dramstad, Isabel Loupa-Ramos and Werner Rolf.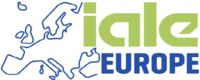 We would like to proudly communicate that the venue and organisers of the next IALE European Landscape Ecology Congress have been recently officially announced during the 10th IALE World Congress in Milan. The IALE 2021 European Landscape Ecology Congress will take place in Warsaw, Poland from 5 to 9 July 2021.
Read more … The IALE 2021 European Landscape Ecology Congress in Warsaw