Professor Andrzej Richling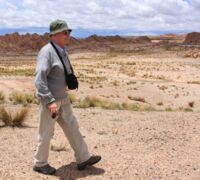 Professor Andrzej Richling is employed at the Faculty of Geography and Regional Studies at the Warsaw University. His research interests are related to physical geography and landscape ecology. Author of numerous publications. Author and editor of several dozen books among them the first Polish textbook in landscape ecology, co-authored with J. Solon, Ekologia Krajobrazu which has been reissued several times. Professor Richling was a long time member of the International Geographical Union "Landscape Synthesis" working group and regularly participated in the symposiums on problems related to landscape ecological research organized in Slovakia by M. Ružička, including the meeting in the town of Pieŝt'any in 1982, when International Association for Landscape Ecology was established. He actively participated in the activities of IALE, taking part in many congresses and conferences. He chaired the IALE Landscape System Analysis in Environmental Management working group. He is a co-founder, long-term chairman, and since 2008 honorary chairman of the Polish Association for Landscape Ecology. In 2007, he was awarded the IALE Distinguished Scholarship Award.
Professor Richling is honorary member of the Polish and Russian Geographical Societies, honorary member of the Slovak organization of landscape ecologists – IALE-SK, ordinary member of Warsaw Scientific Society, president of Advisors Board of National Fund of Nature Protection as well as member of editorial boards of several scientific journals.
Professor Anna M. Hersperger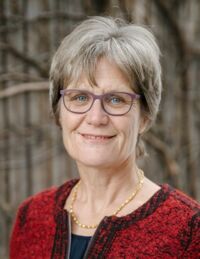 Anna M. Hersperger, Prof. h.c. PhD, heads the Land-Use Systems Group at the Swiss Federal Research Institute WSL where she is also a member of the WSL Directorate.
She has a broad background in landscape ecology, spatial planning, land systems science, and planning and policy assessment. She views landscapes as changing human-environment systems and is particularly interested in understanding the role of spatial planning and land use policy in land change and the contribution of landscape ecological knowledge to planning. She holds Master's degrees from the ETH Zurich and Arizona State University and a PhD from Harvard University.
Professor Richard Weller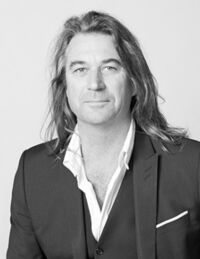 Richard Weller is the Meyerson Chair of Urbanism and Professor and Chair of Landscape Architecture and Executive Director of the McHarg Center for Urbanism and Ecology at The University of Pennsylvania. He is the author of 8 books, most notably Design With Nature Now by the Lincoln Institute of Land Policy and his design and planning work has been featured in major exhibitions around the world.
His most recent research and the focus of his keynote at the 2022 IALE conference concerns ways in which urbanization can be better integrated with biodiversity. He will summarize two major research projects; the first; 'The Hotspot Cities Project' concerns 33 of the largest and fastest growing cities in world biodiversity hotspots and the second; 'The World Park' is an initiative to create 160,000 km2 of restored landscape across 55 nations to achieve greater representation of and connectivity for biodiversity.
Weller's argument is that the urban development community and the global conservation community have for too long worked separate to if not outrightly against one-another. This dualism is no longer tenable. On the one hand cities can no longer just sprawl destructively into remnant habitat, and one the other, ad-hoc fragments of protected area will not meet the challenges biodiversity faces with climate change. We have to come at the problem of conflict between urbanization and biodiversity form both sides and seek symbiosis. Design strategies based both on science and an appreciation of how cities work can reconcile these conflicts.
Weller also argues that the global community needs an optimistic breakthrough project such as World Park which would serve biodiversity at a scale commensurate with the climate crisis and also short circuit the profound pessimism of the times; a project to mobilize youth and show that humans, through their foresight and their labor, can be a constructive part of nature.
Weller's work can be found here: http://richardweller.net